Apple is Adding a New Privacy Icon to iOS and macOS to Prevent iCloud Password Phishing
In upcoming versions of iOS and macOS, Apple plans to introduce a new Privacy icon that will appear whenever the company's own first-party apps ask to use your personal information. Apple already has numerous privacy safeguards and transparency measures in place across both operating systems that alert users when apps are requesting their location, calendar, photo library, contacts, and so on. But this new icon seems to have a specific purpose: it's likely designed to thwart phishing attempts.
In October, a blog post by developer Felix Krause received a fair amount of attention when he demonstrated just how easy it would be for a disingenuous developer to create a password prompt that looks identical to Apple's own.
Sometimes it's not immediately obvious why your iPhone requests your iCloud password at a given moment. I've sometimes been prompted at seemingly random times. So consumers would have a high likelihood of falling for a bogus password request if a malicious app managed to slip through the company's App Store approval process.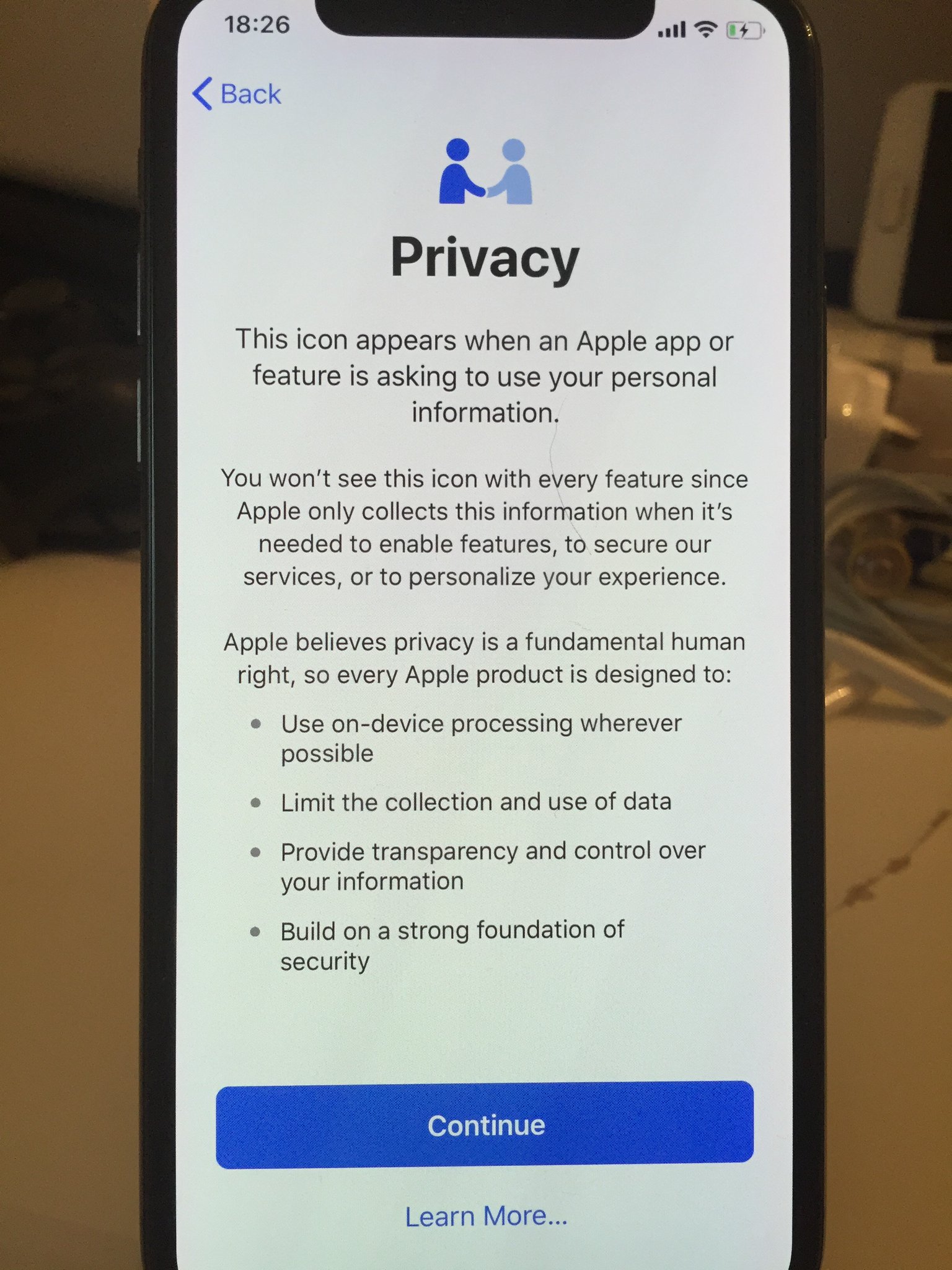 This Privacy icon gets around that by appearing at the system level — likely in the top menu bar, but that's not yet clear — when it's definitely Apple asking you to enter a password or something else deemed personal. If you don't see it, there might be reason for pause before thumbing in critical passwords. "You won't see this icon with every feature since Apple only collects this information when it's needed to enable features, to secure our services, or to personalize your experience," Apple says. The new Privacy prompt goes on to say the following:
"Apple believes privacy is a fundamental human right, so every Apple product is designed to:
Use on-device processing wherever possible

Limit the collection and use of data

Provide transparency and control over your information

Build on a strong foundation of security"
The Privacy icon is new to iOS 11.3 and macOS High Sierra 10.13.4. Developer betas of both operating system updates were released today, with public betas likely to follow sometime tomorrow. iOS 11.3 will launch to all users this spring. iOS 11.3 also contains new Animoji, a health records addition to the Health app, the ability to turn off processor throttling for iPhones with older batteries, and more.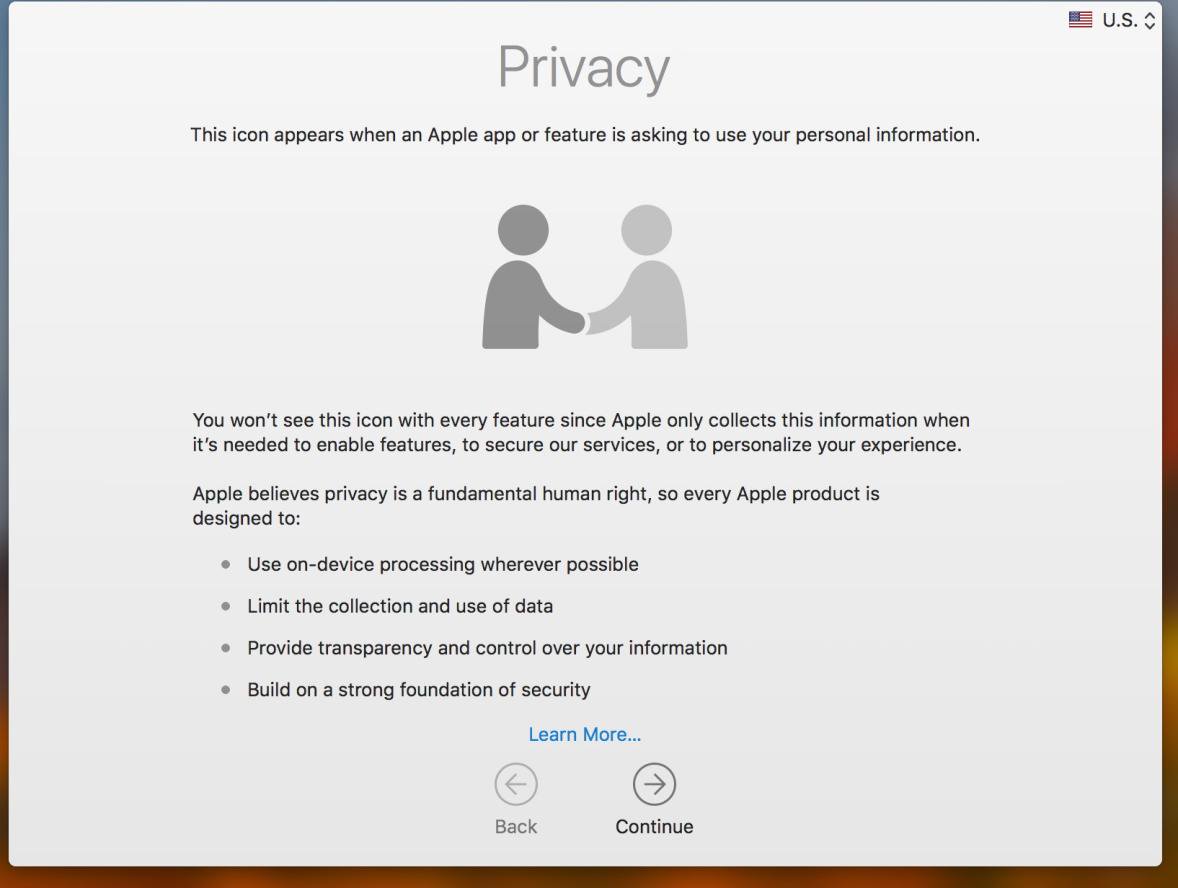 Source: the verge