New Apple ads Tout People Switching From Android Devices to iPhones.
Apple on Monday introduced an overhauled "Switch" minisite, hoping to persuade more Android users to buy an iPhone, while simultaneously releasing a related series of video ads.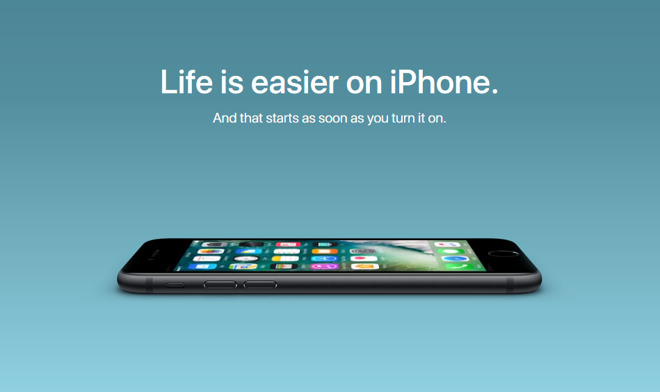 Whereas the previous site was concentrated on the Move to iOS app for Android, the updated version focuses less on making the transition and more on why people should go. It uses a simple, graphics-heavy layout with quips on subjects like the iPhone's camera, technical support, speed optimizations, privacy protections and lower environmental damage.
Towards the bottom of the dedicated webpage are links to compare all available iPhone models or trade in an existing smartphone, up to a limit of $260 in credit.
There are five new 16-second video ads Apple's YouTube channel: "Music,", "Privacy," "Fast," "Jump,", and "Photos." All of these use a left-to-right motif, point to apple.com/switch, and suggest either that using an iPhone is better or that transitioning is easy.
Source: appleinsider