Later this year, Apple is expected to begin production of its advanced new power-efficient display technology known as micro-LED, which is expected to initially be used to replace OLED in Apple Watch Series 3. The shift is part of a series of moves that is concerning Samsung, LG and other South Korean suppliers.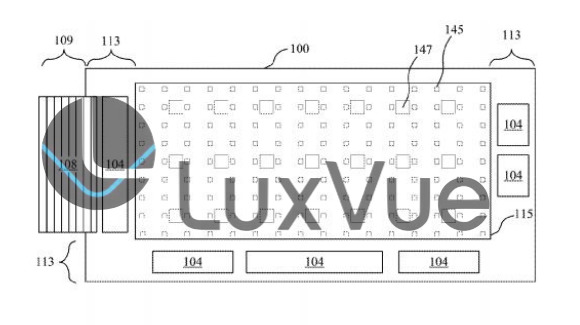 A recent report from Business Korea notes that Apple has been working with LuxVue (which it acquired in 2014) to develop new micro-LED screen production in the two years since the technology began gaining public attention in the summer of 2015.
Micro-LED was called "the only potentially disruptive technology" in an industry trade show at the time, as reported by Ken Werner of Display Daily in interviewing Candice Brown-Elliott, the creator of the Pentile Matrix pixel configuration used in Samsung OLED panels.
This February, Apple was granted patents related to LuxVue and micro-LED, specifically detailing the inclusion of sensing Infrared diodes with the ability to read fingerprints on the surface of the display, a technology that would enable incorporating Touch ID functionality into the screen itself.
Further, even before Apple moves away from OLED, it's likely to switch from Samsung OLEDs to OLED production from China, Business Korea stated. In addition to the loss of a billion dollars worth of OLED screens, Samsung and LG are also increasingly concerned that Apple will start sourcing its RAM and cameras elsewhere, too.
Source: appleinsider