Apple Testing New App Store ad Placements Very Soon
2022-08-01
84
Posted by 3uTools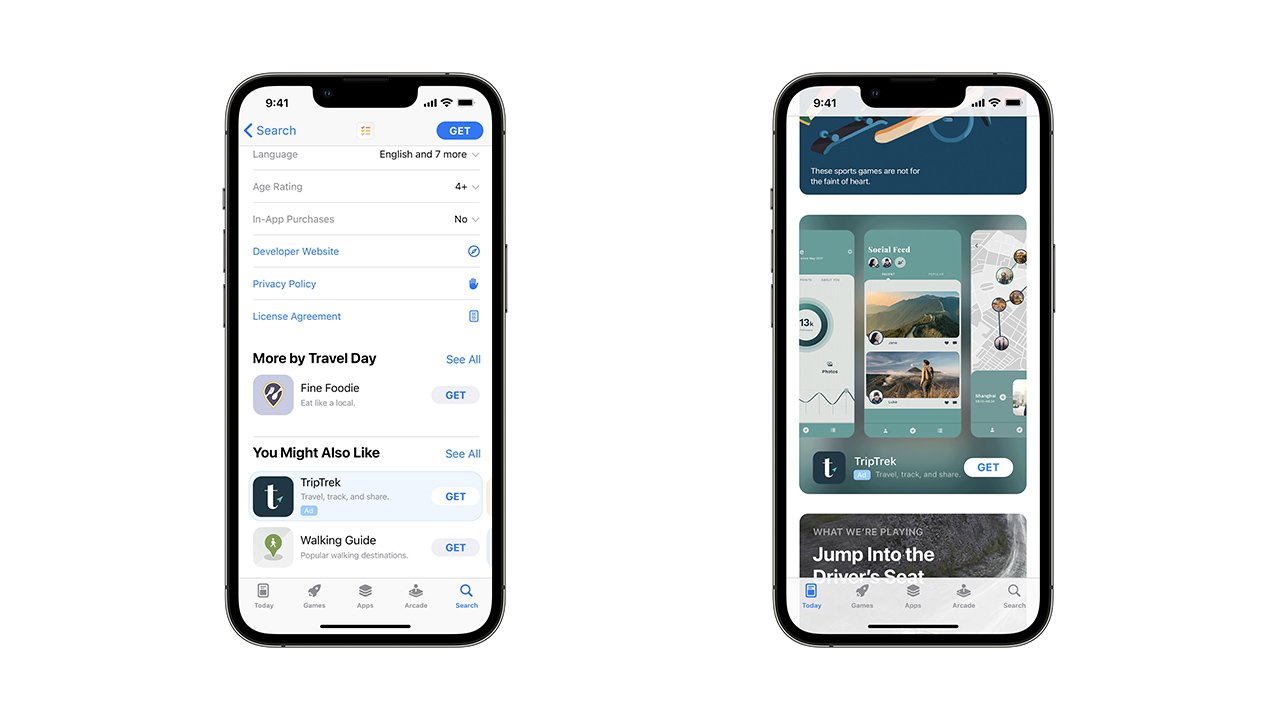 Apple will soon test a pair of new ad placements on the App Store that will give developers more opportunities to get their apps discovered by users.

The new ad slots include a placement on the App Store Today page and a slot in the "You Might Also Like" section of an app's product page. Both placements will clearly be marked as ads to differentiate between organic and editorial recommendations.
It isn't clear exactly when the new ad placements will roll out, but Apple said that it will begin testing the slots soon.
Previously, there were only two ad spots available on the App Store — and they both appeared only when users searched for new apps.
More than that, Apple told advertisers in May that 78% of the search volume on the App Store came from devices with first-party data collection turned off. Despite that, Apple said that its privacy-protecting advertising technology was just as effective for businesses.

Some developers and app executives agree, including Ron Schneidermann, CEO of hiking app AllTrails.
"Apple Search Ads helped us attract new, more engaged customers across markets," Schneidermann said. "We rely on Apple Search Ads for cost-effective customer acquisition - it's a critical component of our growth strategy. As they become available, we plan to invest in new placements to reach even more customers on the App Store and continue to drive our business growth."
With the new ad placements, Apple is catching up with competing app marketplaces, like the Play Store. Currently, the Google app marketplace on Android features similar ads on both product pages and the "Apps" tab of the Play Store.
Apple's own advertising business is a nascent but source of revenue for the iPhone maker. Some analysts believe Apple's ad business could grow to $6 billion by 2025, with $4.1 billion of that contributed by Search Ads.
The segment has seen some criticism from other players in the ad industry. Back in May 2021, some ad executives said that the placements were "too expensive." Companies like Meta (formerly known as Facebook) have accused Apple of pushing privacy features to boost its own ad business. Apple has denied those accusations.
Source: Appleinsider


Related Articles

Official PUBG Mobile Game Now Available From iOS App Store in the U.S. Over 187,000 Apps of 32-bit Could be Removed From "iOS 11" Apple Adds A Siri-powered News Briefing to The Latest iOS Beta You Can Now View Detailed Purchase History On iOS Devices A Wireless Charging System for Apple Store Product Tables and Home Desktops Thieves Steal $370K Worth of iPhone X Units Right Off a UPS Truck MacOS 10.12.3 + iTunes 12.5.5 Hit the Mac App Store Play Store Scores More App Installs Than Apple Store