Updated: We have compiled a roundup of all error codes in 3uTools/iTunes.
Previously 3uTools released a post "iPhone iPad iPod iTunes Errors with Solutions", which we have introduced some Error Codes in iTunes simply, and you can view this post with more detailed solutions for Apple iPhone, iPad, iPod Touch with iTunes errors.

As we received many users' required, we also made a tutorial about fixing the error -1/1 when you restore or upgrade in iTunes/3uTools for you :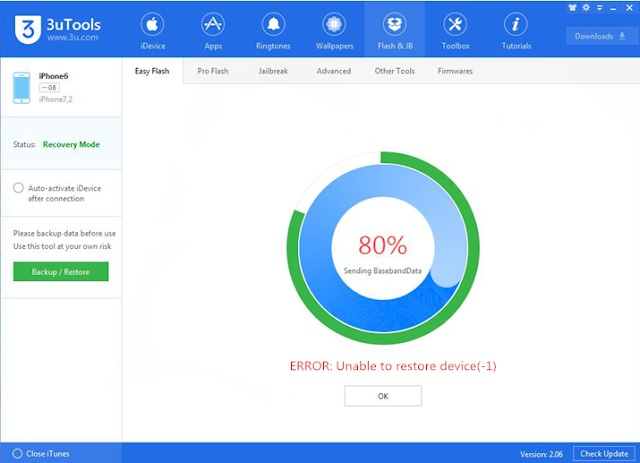 Error 1 or -1
This may indicate a hardware issue with your device. Follow Troubleshooting security software issues, and restore your device on a different known-good computer. If the errors persist on another computer, the device may need service.
This device is not eligible for the requested build (Also sometimes displayed as an "error 3194").
The most useful tip is :
Unplug and replug your iPhone; and try to use the back USB port.
Then, if the issue still exists after you try several times, it could be a baseband issue.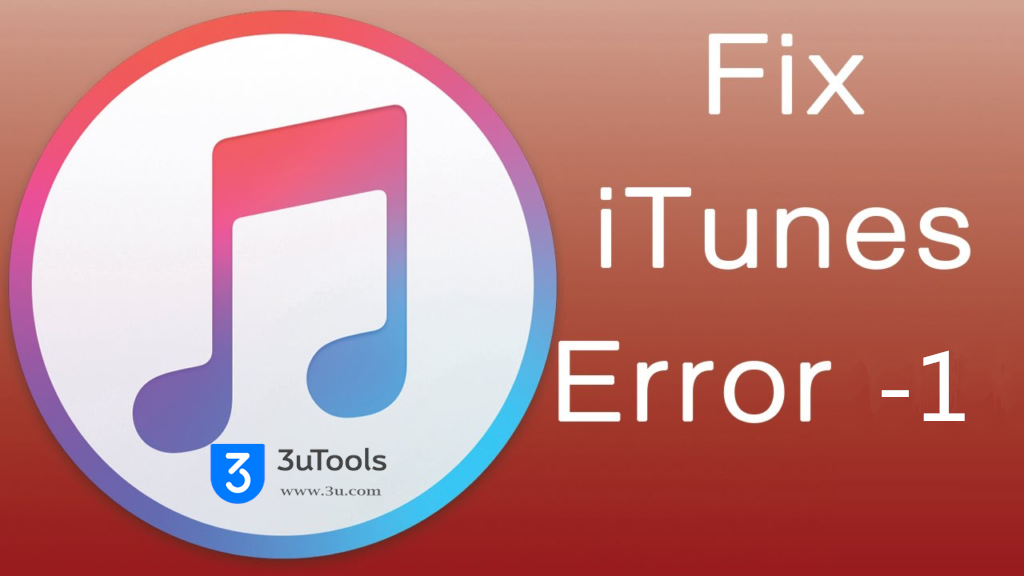 Or maybe it caused by following reasons:
1. Update to the latest version of iTunes.
2. Third-party security software or router security settings can also cause this issue.
3. Downgrading to a previous version of iOS is not supported.
4. Edit out the "gs.apple.com" redirect from your hosts file, and then restart the computer for the host file changes to take effect.( For steps to edit the Hosts file)
5. Avoid using an older or modified .ipsw file.
Check for hardware issues if you meet these Error Codes:
If you see one of the errors below, you might have a hardware issue:

1, 3, 10, 11, 12, 13, 14, 16

20, 21, 23, 26, 27, 28, 29, 34, 35, 36, 37, 40, 56

1002, 1004, 1011, 1012, 1014, 1667 1669
Here's what to check:
If iTunes is already open, quit and reopen it.

Make sure that you have the latest version of iTunes.

Check for issues with third-party security software.

Make sure that your USB cable, computer, and network are reliable. Then try twice more to restore your iPhone, iPad, or iPod.
You could check here directly for more error codes roundup in 3uTools/iTunes. If you still see the error message, you can check for outdated or modified software or contact Apple Support.