One of the biggest changes of iOS 10 is the addition of stickers, large Emoji, iMessage effects and drawing tools to the Messages app. It provides a whole new experience to express your emotion and have an interactive chat with your friends.
Some users are now reporting that there's an issue with iOS 10 that prevents them from sending iMessage effects. On top of that, some are unable to view the actual effects as messages are delivered as a normal iMessage with an accompanying text that describes the effect they were sent with.
This can be a bummer to many as iMessage effects is one of the major features of iOS 10 and something that every user wants to try out. Luckily, there are a couple of solutions that can fix this problem. Read on to find out how to fix iMessage effects not working in iOS 10.
Solution 1: Disable Reduce Motion
A common fix to this issue is to turn off 'Reduce Motion', which you may have enabled to disable parallax effect of app icons and to reduce animations. But it seems that having this enabled creates issues for iMessage effects so turning it off may fix the problem.
Step 1: Go to Settings -> General.
Step 2: Open Accessibility and choose Reduce Motion.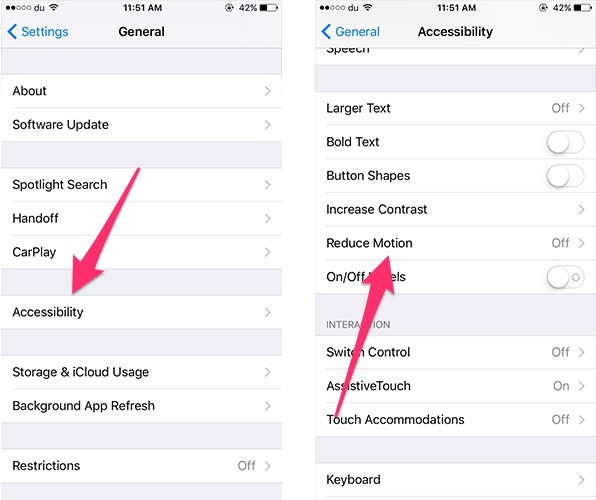 Step 3: If Reduce Motion is enabled, toggle it off.
Now, go back to iMessage and see if you can send effects or view the ones delivered by your friends. If the problem persists, read the alternative solutions below.
Solution 2: Disable iMessage & then turn on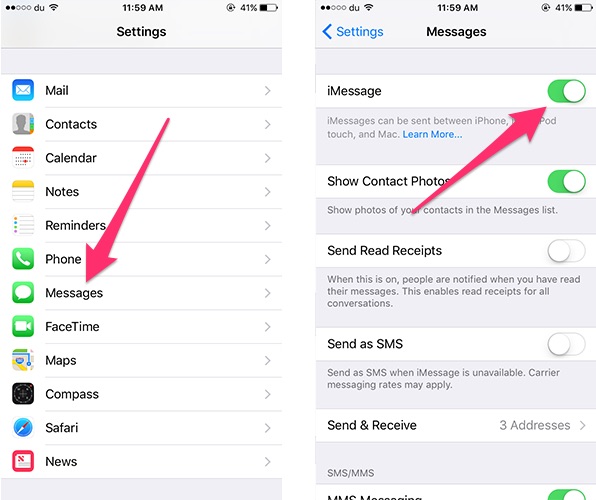 Step 1: Launch the Settings app.
Step 2: Scroll down a bit and open Messages.
Step 3: Toggle off iMessage and then turn it on.
Solution 3: Ensure iMessage is getting delivered from your phone number
Step 1: Go to Settings -> Messages.
Step 2: Open Send & Receive.
Step 3: At the bottom, you'll find a section labelled 'Start new conversations from'. Choose your phone number to ensure that iMessage is sent from that number.
These are some of the solutions that should hopefully fix the issue you're facing with iMessage effects.
If your friends are the ones who've been affected by this problem then they have to follow this guide as the issue is on their end and not yours. Also make sure that they have updated to iOS 10.
Did you use a different method to fix the iMessage effects issue? Share it with us in 3uTools for iOS Users.