According to some users, they fail to restore the backup of their iDevices on 3uTools. Let's keep reading and figure out the solutions.
1. It is stuck at a random progress for long time.
Cause: Unstable connection problem.
Solution: Unplug the USB cable and plug it in the backward port of your computer. Re-launch 3uTools and restore again.
2. Lack of info.plist file.
Cause:This reminder will exists if you rename the backup file.
Solution: Rename the backup file to the name of DeviceID (lowercase).
How to check DeviceID: Launch 3uTools, go to iDevice, and click "View iDevice Details" → "Open in Notepad". Find out UniqueDeviceID as the followed picture.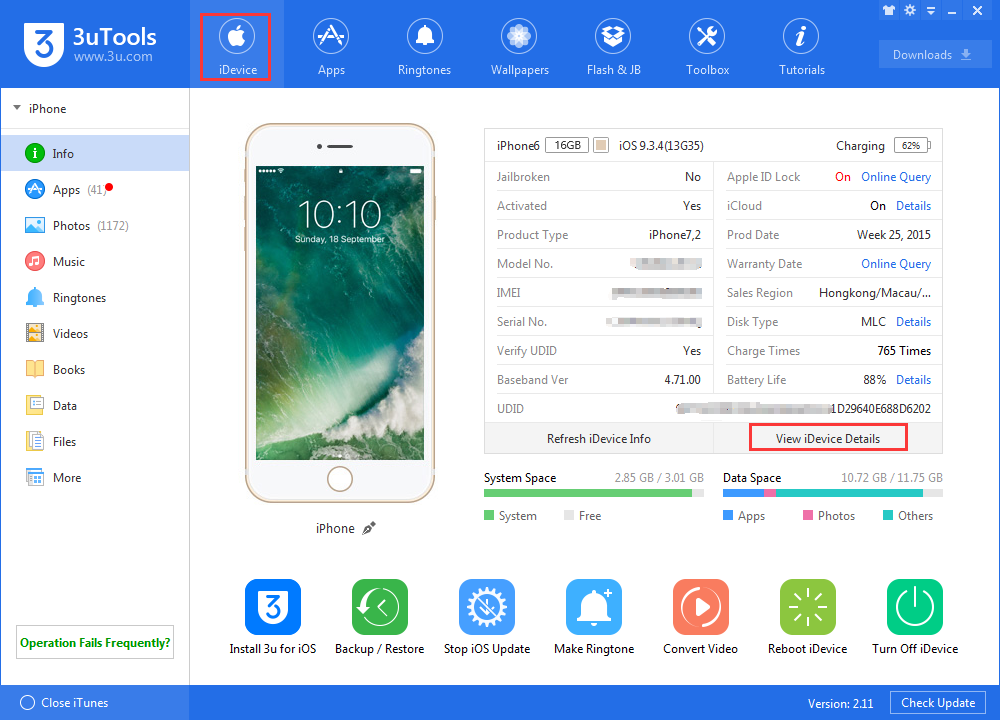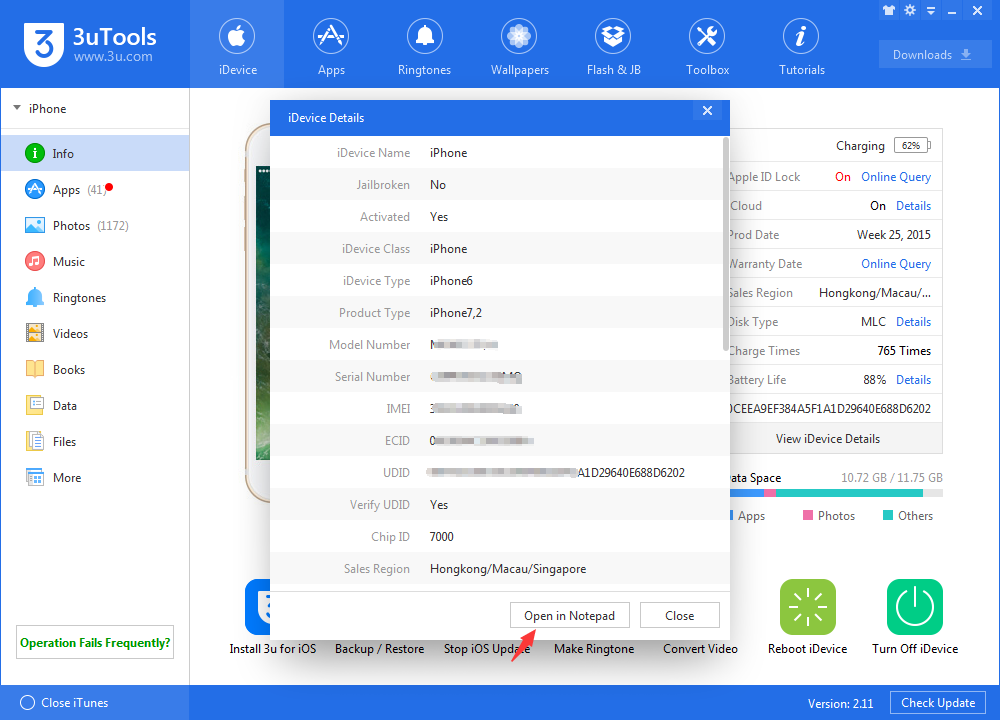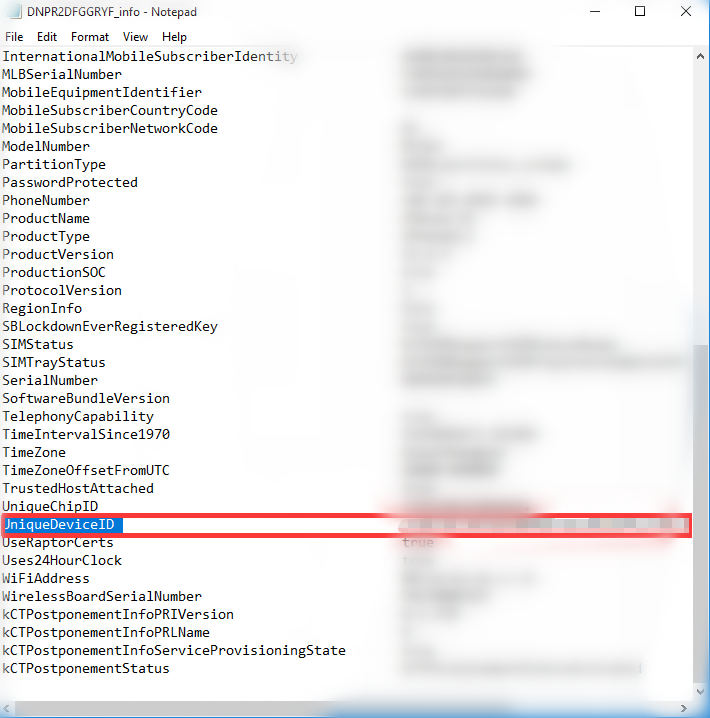 3. Wrong password
You need to enter the password you set during the progress of restoring.
4. Error code 105
Cause: An error occurred to one of the backup file.
Solution: In some cases, you may need to delete some particular characters of a file named "Manifest.db", please contact us on Facebook. But if there are multiple errors about backup files, we can not help you to fix that.
5. Other errors
Please open the backup folder to check if the files are completed. If there is a folder name "Snapshot", it means that the backup is not completed, you are not able to restore on 3uTools.
You can also kindly send your feedback to: 3utools@gmail.com