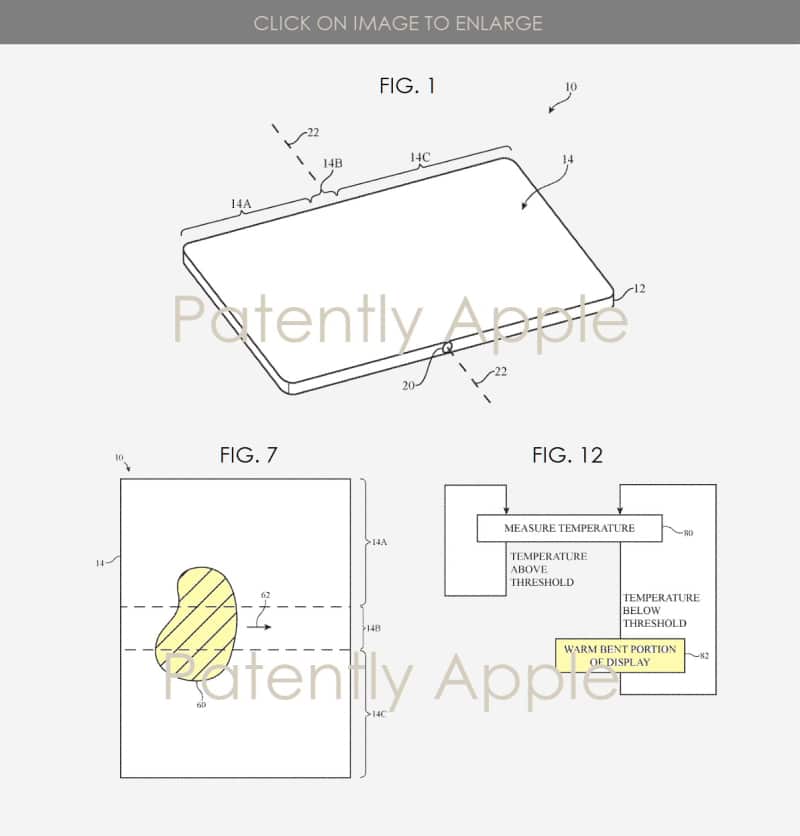 Another day, another Apple patent application. This latest one deals with a foldable iPhone, which, as you know, doesn't quite exist yet (but concept art does!).
Patently Apple discovered the latest patent app from Apple, which was published recently by the United States Patent and Trademark Office (USPTO). This one is focused on solving specific problems. First and foremost: cold phones. Dealing with a cold smartphone is an issue even now, but when it comes to folding devices it could be an even bigger problem. As a foldable screen gets colder, it could be prone to damage as the user folds and unfolds it on a regular basis.
To help with that, Apple is considering (or considered at one point) a temperature sensor in the device:
"A temperature sensor in the device may make temperature measurements on the portion of the display overlapping the bend axis. The device may also have user input devices for gathering user input and a motion sensor for determining when the device has been picked up for use."
"The portion of the display that overlaps the bend axis may be self-heated by illuminating pixels in the portion of the display that overlap the bend axis or may be heated using a heating element or other heating structure that provides heat to the portion of the display overlapping the bend axis. Heating may be initiated based on user input, temperature information, information from a motion sensor, or other factors."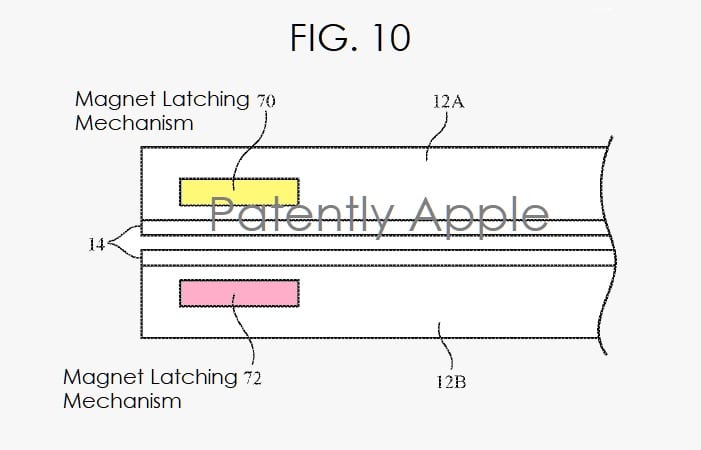 Interestingly, this sounds like Apple considers this a very big problem. So much so, in fact, that the company may actually work a system into a foldable phone that prevents the owner from opening up the device if the device detects it is too cold outside and the heating apparatus won't work:
"Control circuitry may engage a latching mechanism that prevents folding of the electronic device and the display when the temperature of the portion of the display that overlaps the bend axis is below a predetermined temperature."
The fact that Apple is thinking of ways to address this particular issue is a good thing. But, one can only imagine the feedback the company would get if this locking mechanism actually came along with it, too. Sure, it's all about keeping a device healthy. But stopping someone from opening up their phone? That doesn't feel like it would go over well at all.
Source: iphonehacks