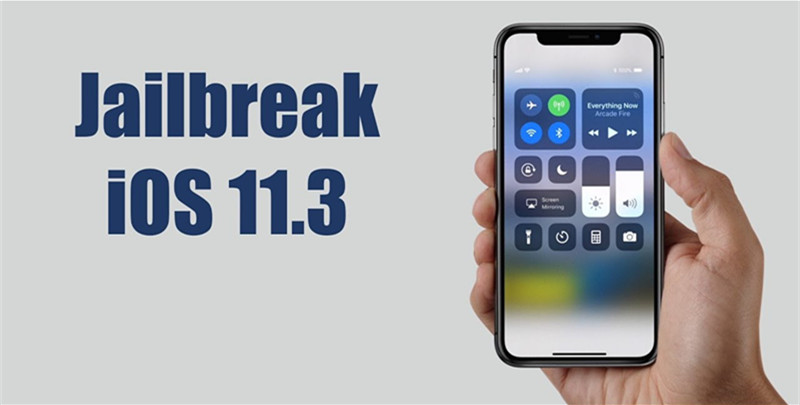 While jailbreak users are looking forward for iOS 11.2.6 jailbreak, some hackers have been busy hacking iOS 11.3. A Chinese hacking team recently achieved a jailbreak for iOS 11.3 firmware.
Qihoo 360 Vulcan Team has successfully jailbroken iOS 11.3 firmware. This feat was achieved by Chinese hacker Qixun Zhao who is a member of the Qihoo security team.
Just like other professional security researchers, Zhao didn't divulge any details pertaining to the jailbreak.
Here's what the Chinese hacker posted on his official Twitter handle – root access on an iPhone 6 plus (iPhone 7,1).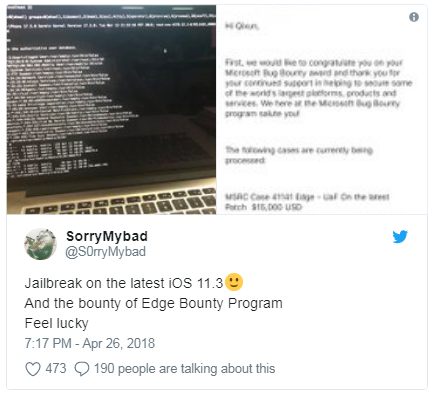 For the uninitiated, Qixun Zhao and Qihoo 360 Vulcan Team are fairly well known in the hacking community. They take part in popular hacking competitions all around the world.
Qixun Zhao also has quite a few accolades under his belt.
Unfortunately, Qixun Zhao's daredevil exploits are limited to bug bounty programs and hacking conferences. It is highly unlikely that this jailbreak will ever go public.
Previously, Alibaba security team achieved full root access on iOS 11.2 but nothing much came of it.
Source: @S0rrymybad [Twitter]