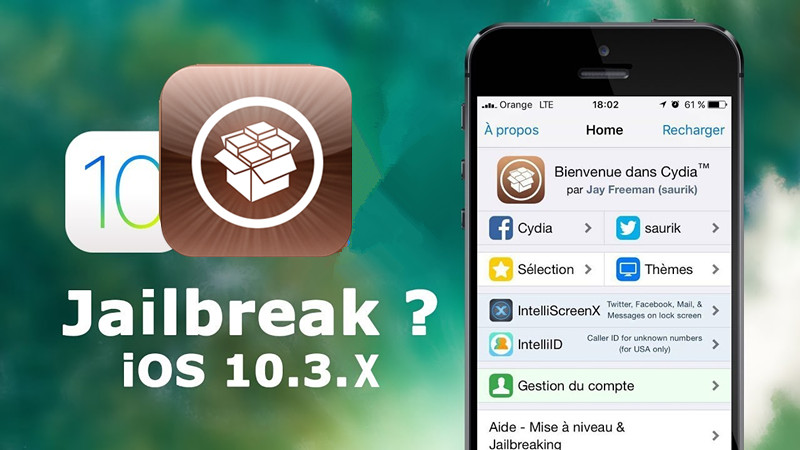 There's no doubt that the demand for iOS jailbreaks is smaller than it used to be. As Apple has beefed up security and added more and more features that were previously lacking, adoption is much lower and large repositories of apps are shutting down. In recent weeks, there's been a second wind of sorts, with multiple projects in the works. It seems that the future of the community is looking bright rather than bleak. However, here is the bad news.
Siguza, who considers himself a "hobbyist hacker," has developed jailbreaking for a while. However, he replied Morpheus on Twitter that he might not continued iOS 10.3.3 64-bit jailbreaking.
We thought that Siguza and tihmstar would develop about iOS 10.3.x 64-bit jailbreaking, but Siguza explains that he would consider about developing private jailbreaking. tihmstar is shocked that Siguza's private jailbreaking news.
The jailbreaking community is largely collaborative, as hackers work towards making phones more open and accessible. The fact that these jailbreaks are taking an increasingly long time to go public, however, seems to suggest that the task is getting harder and harder. And thanks thanks Siguza, v0rtex is an important discovery for the new jailbreak and can help to restore to some unsigned iOS versions.
Well, as Siguza saying, there are some other people who can develop iOS 10.3.x jailbreak. And Morpheus claims that something good is coming to iOS 11.1.2 or lower, we need to be patient. They develop those good things for us for free, and the more you nag the longer it takes. So let's wait patiently for the good news!