YouTube has confirmed it is working to resolve a bug in its mobile app that causes significant battery drain on Apple devices, even when the app is running in the background.

First covered by tech blog PiunikaWeb, the issue has been noted by several MacRumors forum members, as well as on Reddit and Twitter, and appears to be mainly affecting devices running iOS 11.1.1.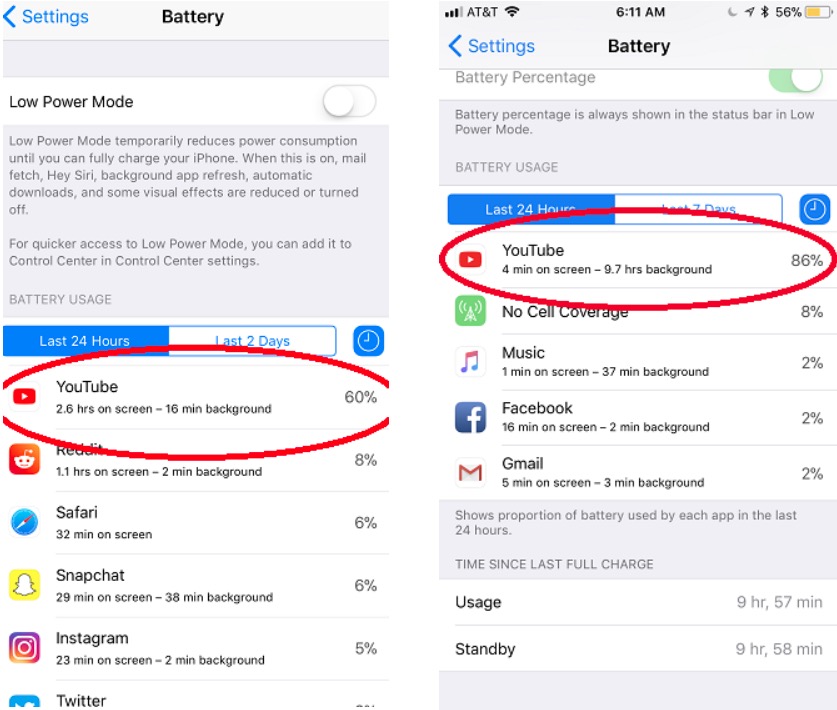 In addition to battery drain, some iPhone users have reported that the YouTube app is causing their device to run much hotter than usual when watching videos, although the two issues don't seem to occur together in every case.
YouTube says it is aware of the problem and is "actively working" to come up with a fix for the app, although no timeframe was given. In the meantime, affected users are advised to watch YouTube videos in their web browser of choice.
Source: macrumors