Just a week after the last beta was released, iOS 12.3 beta 4 is now available in 3uTools, coming with several changes for iPhone and iPad, including changes to the Apple TV app, Wallet app tweaks and tons of bug fixes.
If you want to upgrade to this version:
Step 1 Connect your iDevice to PC with a USB cable and launch 3uTools.
Step 2 Navigate to Flash & JB → Easy Flash and select iOS 12.3 beta 4. After you click Flash, there will be a popup reminder and please read it with caution. If you want to save your data, please check the box "Retain User's Data While Flashing".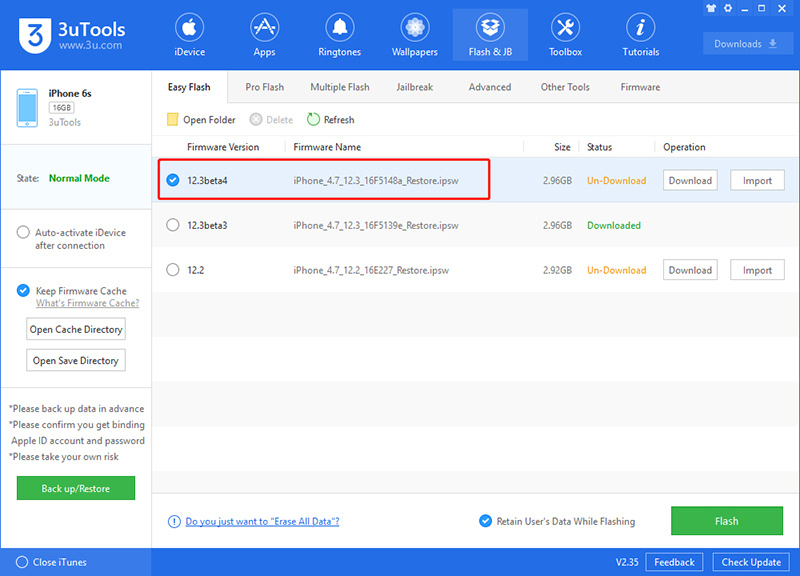 Please back up your iDevice regularly just in case.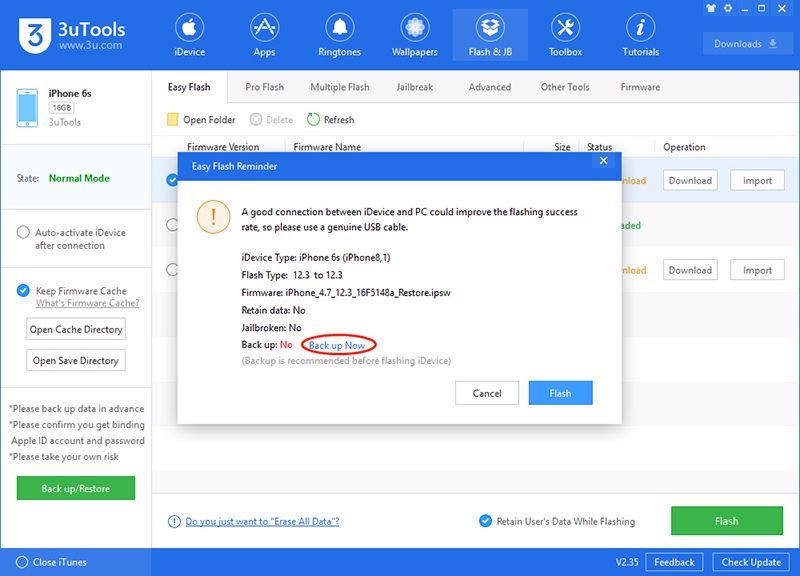 Step 3 Keep a good connection and internet while flashing, wait patiently for around 5 to 10 minutes. Your device will be restored to iOS 12.3 Beta 4 after reboot.