The latest 3uTools adds iOS 9.1- iOS 9.3.4 jailbreak for all 32-bit iOS devices, users could enjoy an "untethered jailbreak" after installing Community Offsets from Cydia, which means jailbreak won't lose even user reboot their device.
If you stay on iOS 9.3.5, follow 3uTools to know how to jailbreak on Phoenix.
Compatibility:
iPhone 4s, iPhone 5, iPhone 5c, iPad 2, iPad 3, iPad 4, iPad mini, iPod touch 5G
Supported iOS versions:
iOS 9.1, iOS 9.2.1, iOS 9.3, iOS 9.3.2, iOS 9.3.3, iOS 9.3.4, iOS9.3.5
Note:
* Please back up your iOS device before jailbreak.
* If you are using iPhone4S, iPad 2/3, iPod touch5, iPad mini, you could jailbreak after flashing iOS 9.3.5.
* This jailbreak is Semi-untethered. If you reboot iOS Devices, you will lose jailbreak, and Cydia or other tweaks may crash on launch. You are suggested to install "Community Offsets" from Cydia to get a untethered jailbreak.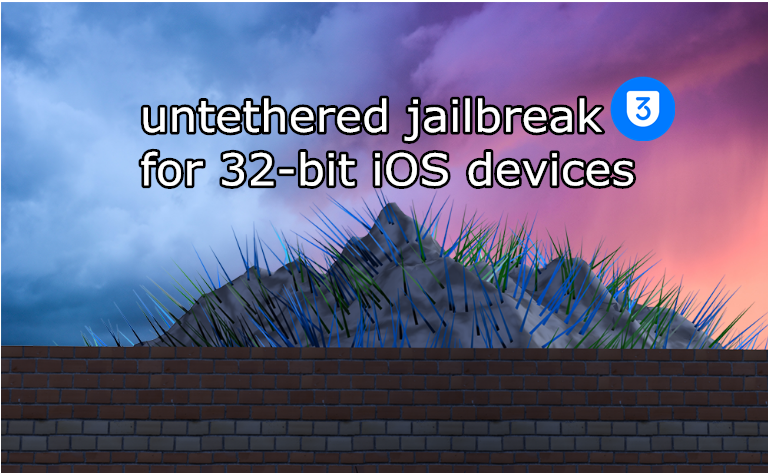 Step 1: Download and install the latest 3uTools on your PC. Connect your iOS device to PC using the USB cable. Click Flash & JB – Jailbreak – iOS 9.1-9.3.5 32-bit jailbreak.
Step 2: 3uTools will automatically install jailbreak tool "Home Depot"/ "Phoenix" (According to your iOS) on your device. We are taking iPhone 4s on iOS 9.3.4 as a jailbreak guide.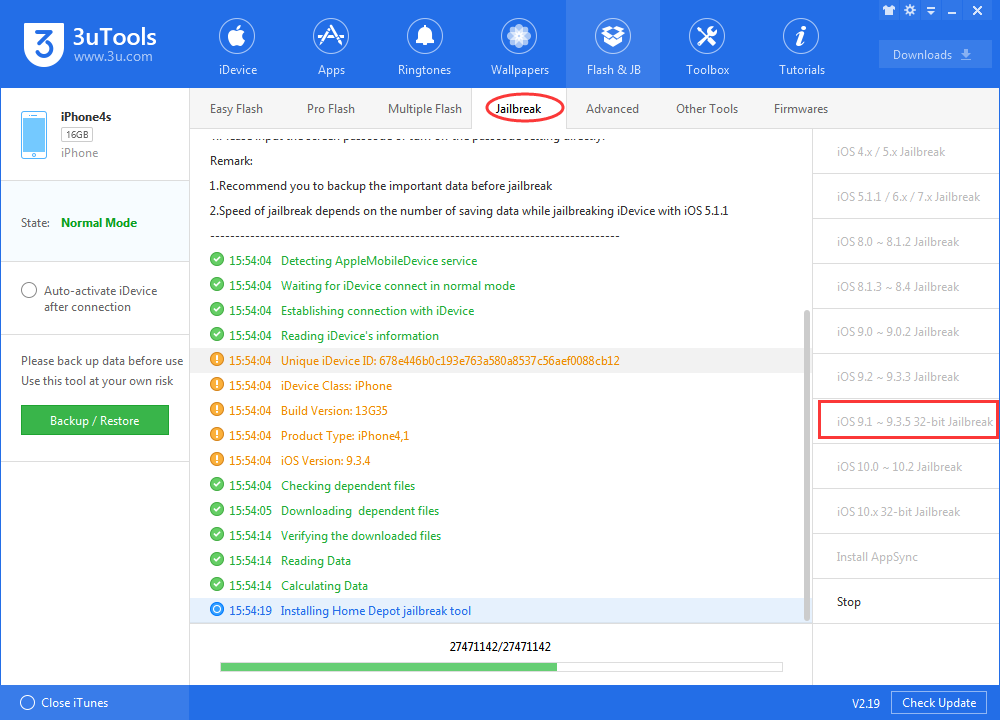 Step 3: Then please verify the app by going to "Settings" -> "General" -> "Device Management", then click Trust "1310g2xz65@rccycc.com".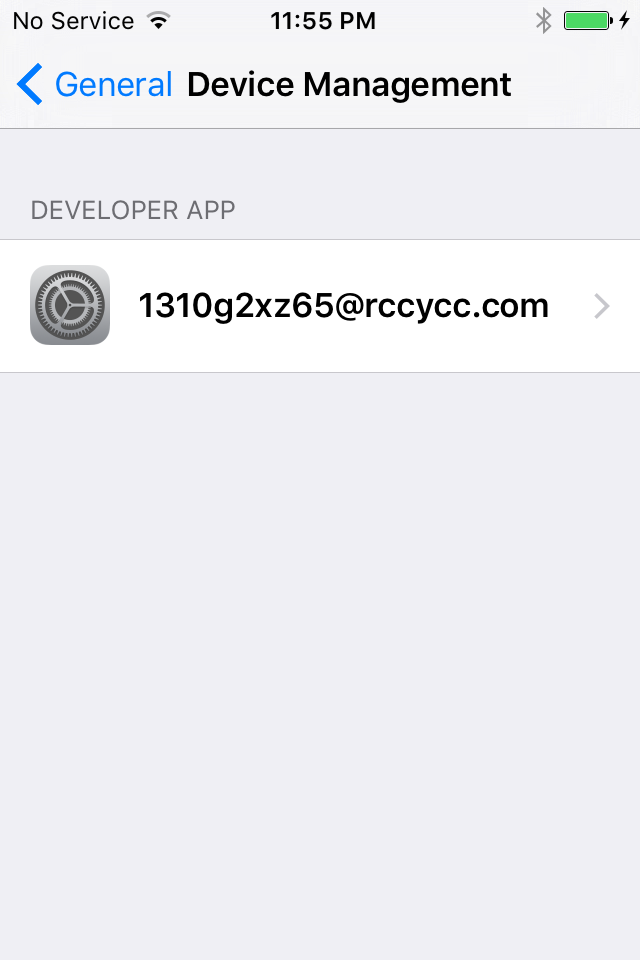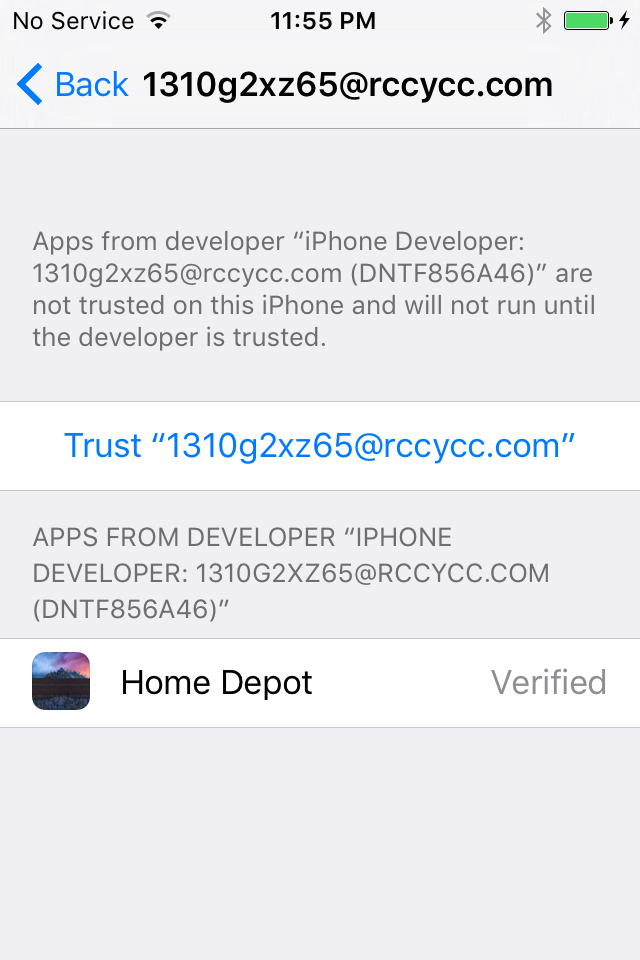 Step 4: Run "Home Depot" on your device, click Prepare for jailbreak, click accept --> Dismiss --> Proceed With Jailbreak --> Begin Installation --> Use Provided Offsets.
Wait till the iDevice reboots. Then Cydia icon will be on the home screen if you jailbreak successfully. Otherwise, you may need to click "jailbreak" again.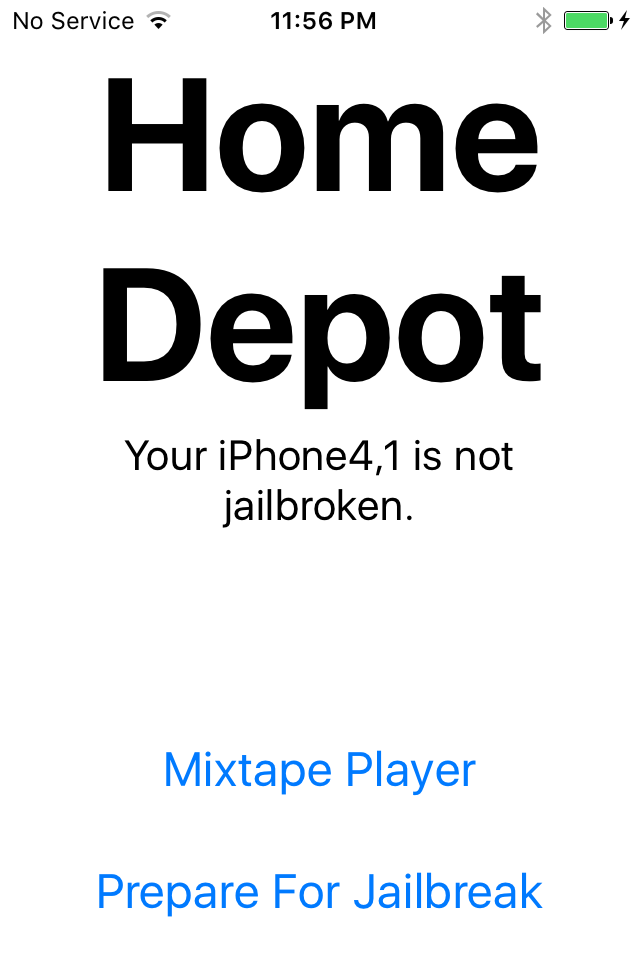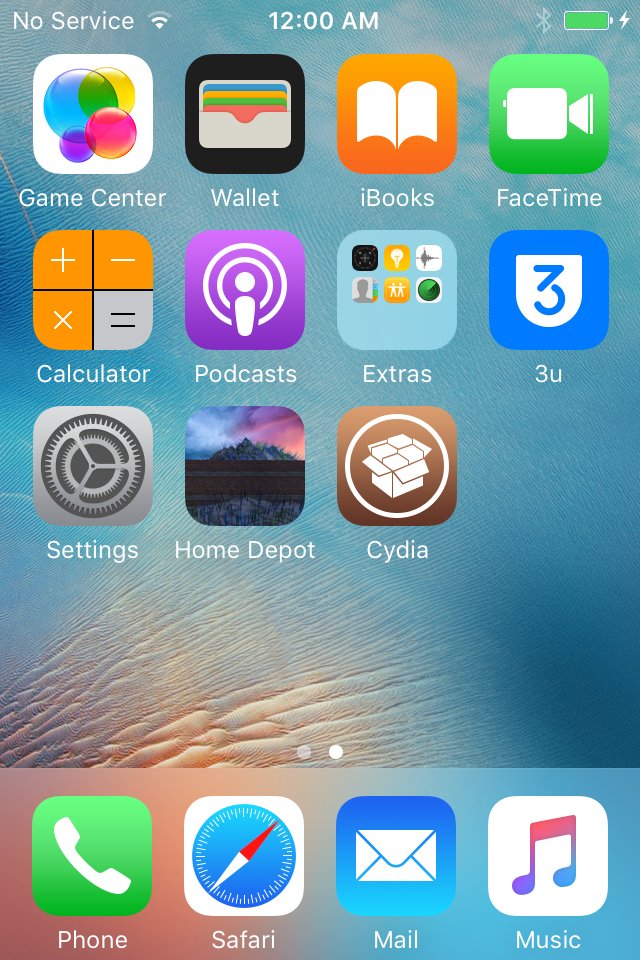 Step 5: Launch Cydia, add source: http://repo.tihmstar.net, search and install Community Offsets, then you won't lose your jailbreak although rebooting your device.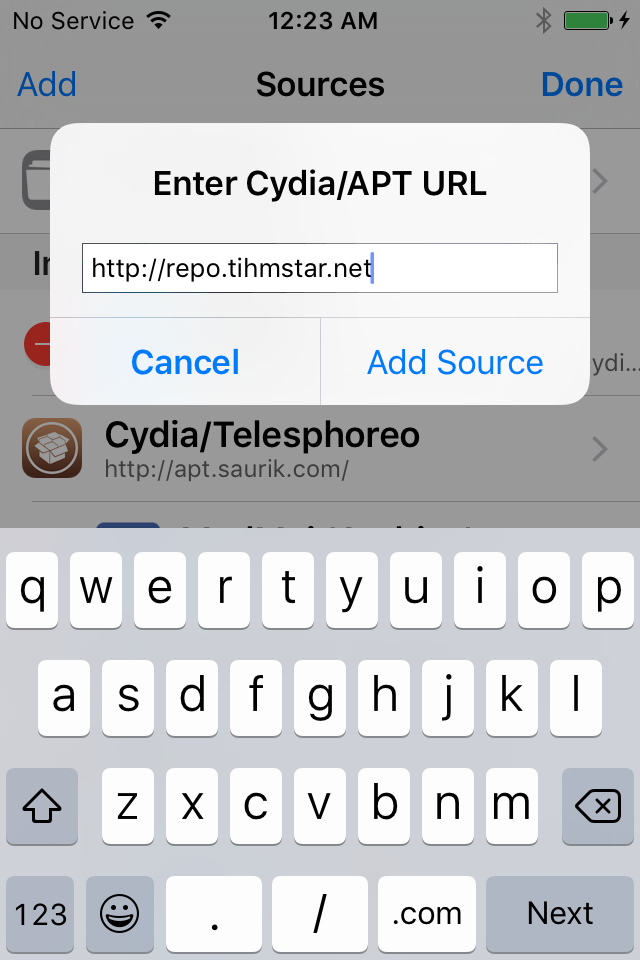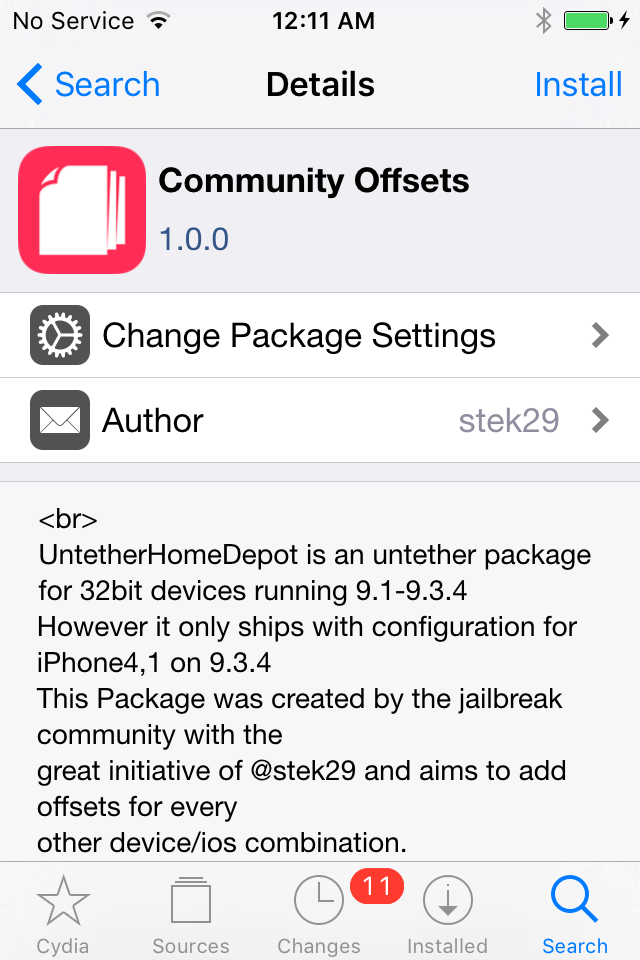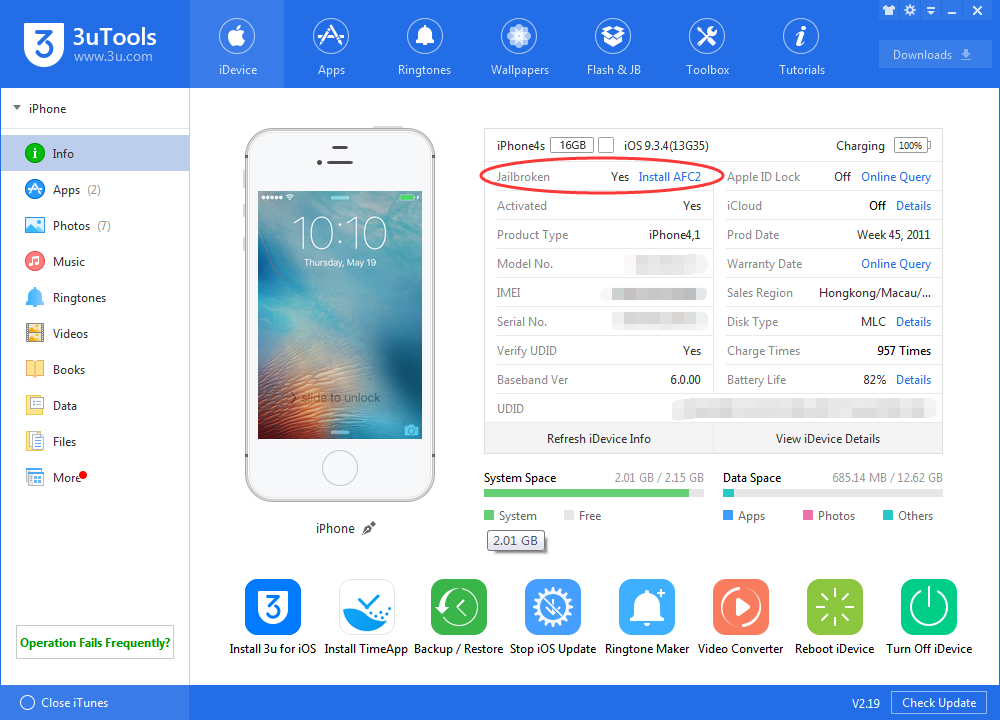 Related tutorial: How to Jailbreak 32-Bit iOS 10.X Using 3uTools?