First: Download the wallpaper on 3uTools PC Desktop
Open 3uTools PC Desktop, and connect the iDevice. Ringtones & Wallpapers have been moved together. You can find them on "RT&WP". Click "Featured WP" to view the wallpapers.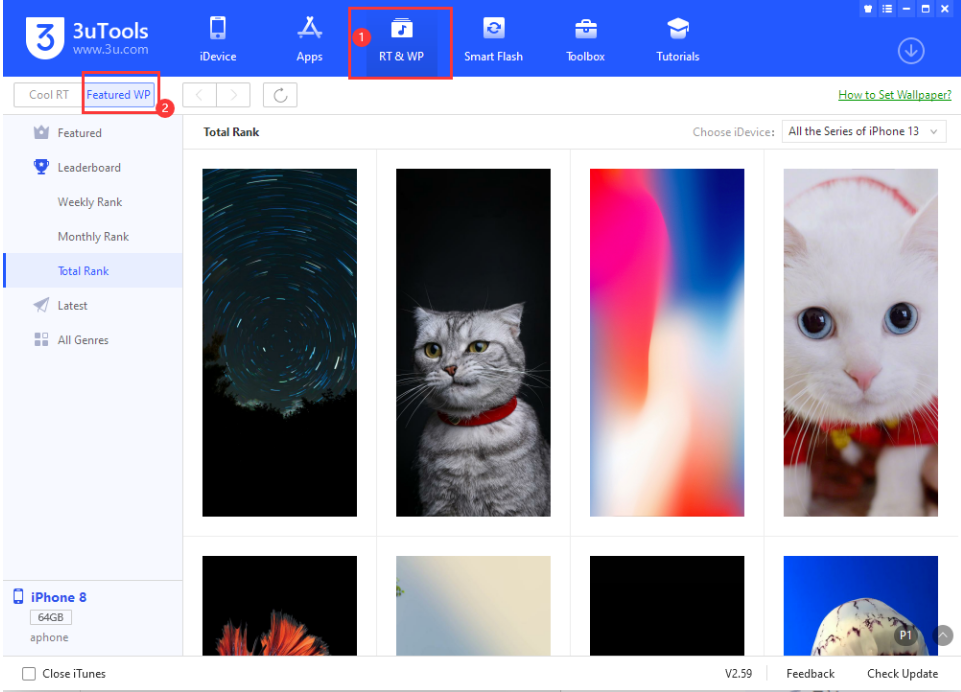 There are several sections: ①Featured、②Leaderboard、③Latest、④All Genres.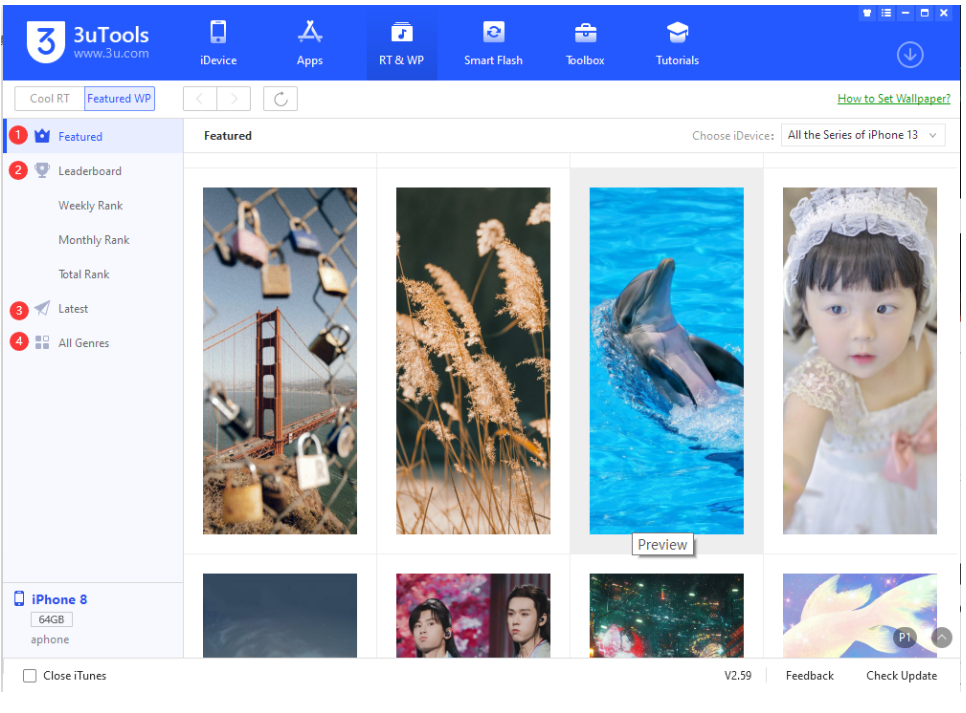 Leaderboard has 3 levers: ①Weekly Rank、②Monthly Rank ③Total Rank. You can see what's the most downloaded wallpapers by other people.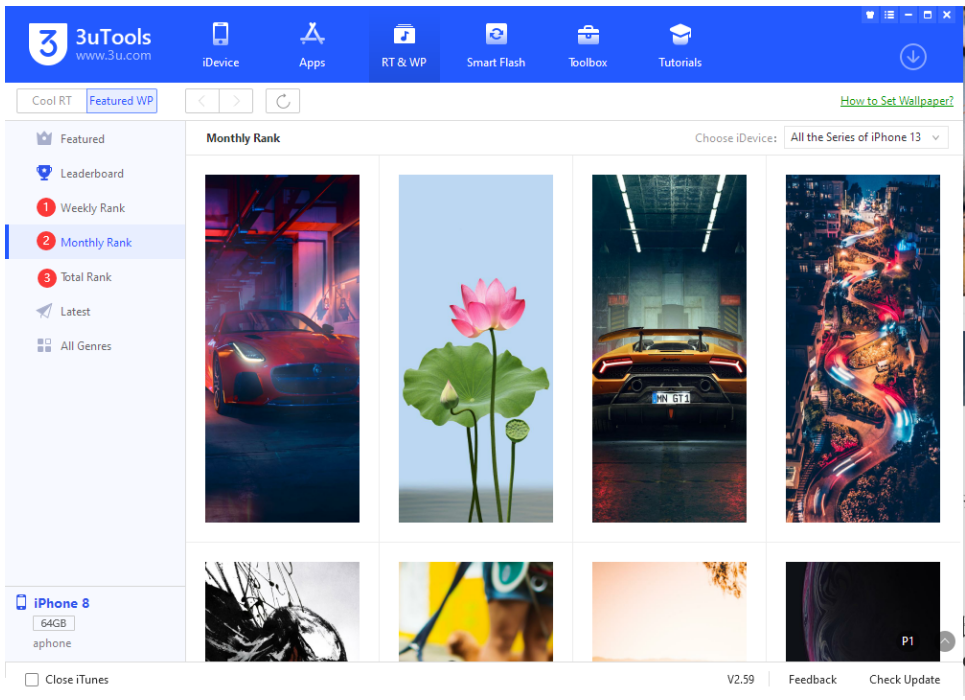 When you click on the wallpaper, there will be three options: Import to Camera Roll/Import to Photos Library/Save to Local.
1、Click"Import to Camera Roll", wallpaper will be imported to "Camera Roll";
2、Click"Import to Photos Library", wallpaper will be imported to"Photo Library";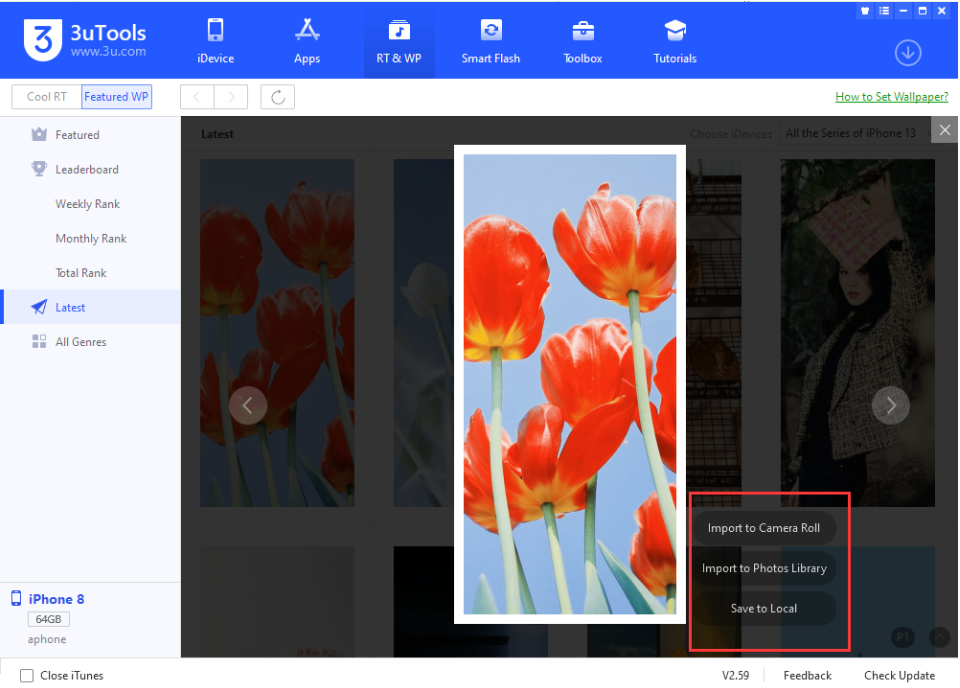 Reminder: If you choose the second option -"Import to Photos Library", then you can't delete the wallpaper on iDevice.
If you want to delete the wallpaper, please connect to the 3utools desktop, Find - 3uTools "iDevice" - "Photo Library" to delete.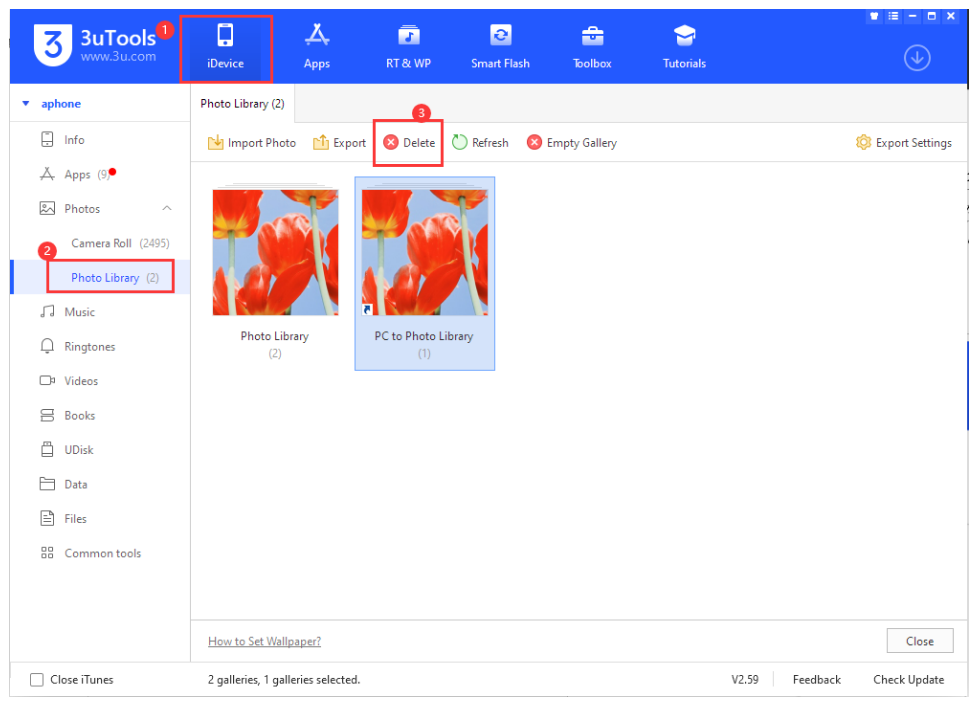 Second: Set the wallpaper
Find"Settings -> Wallpaper -> Choose a New Wallpaper -> Camera Roll", and spot the wallpaper you just downloaded.